Jakarta –
The pandemic has hit various sectors in Indonesia, including tourism. A number of tourism actors have also been affected by the impact, ranging from restaurant owners, hotels, souvenir sellers, to travel managers.
The Minister of Tourism and Creative Economy, Sandiaga Salahuddin Uno, has also deployed various strategies to revive #DiIndonesiaAja tourism. One of them is the implementation of CHSE (Cleanliness, Health, Safety, and Environment Sustainability) to the trial opening of 20 tourist destinations in stages.
"This trial will continue to be evaluated every week. Tourism sector managers who are registered or obtained the QR code Peduli Protect currently total 2,264 recipients. These recipients consist of businesses in bars, cafes, hotels, restaurants, fast food restaurants, and tourist destinations located in DKI Jakarta, Bandung, Semarang and Surabaya," he said.
In addition, Kemenparekraf also continues to promote tourist destinations in Indonesia through the @pesonaid_travel Instagram account, and invites the public to join PUKIS (Pesona Have Quiz) for the opportunity to win various attractive prizes. This quiz can be followed by follow Pesona Indonesia Instagram account, like post-an Latest PUKIS, answer questions and mention 3 of your friends in the comments column to take this quiz.
The following is the story of tourism actors outside Java who are still feeling the effects of the pandemic, such as the owner and Founder of Wakatobi Drive Trip, Seto Ariyadi. Not only Seto, Tour Guide at the same time trainer in Tanjung Puting National Park, Yomie Kamale also experienced a similar impact because it was temporarily closed. Instead of giving up, both of them are determined to work with a series of strategies to survive and revive tourism in the midst of a pandemic.
Diving Tourism in Wakatobi, Southeast Sulawesi Drops by 50%
Photo: Wakatobi Drive Trip
Established since 2008, Wakatobi Dive Trip is one of the services diving and snorkel trip in Wakatobi National Park which is in great demand by tourists. Seto said that every month he can serve up to 80 tourists. Wangi-Wangi and Tomia Island also become favorite destinations that are often visited by tourists.
However, the pandemic has had a considerable impact on its tourism business. The number of tourists visiting this beautiful island has also decreased. In fact, Seto admitted that there were no tourists visiting and diving in Wakatobi.
"We were very affected where the previous year we held exhibitions abroad. Some (potential tourists) were quite enthusiastic to come, but suddenly there was a pandemic and everything changed. At the beginning of 2-3 months, we had absolutely zero income," he told detikcom recently.
"Before the pandemic, at least we could serve 30-80 people per month. Now since the pandemic, we have decreased to 50%. At least that month we can serve 15 people in a month," he continued.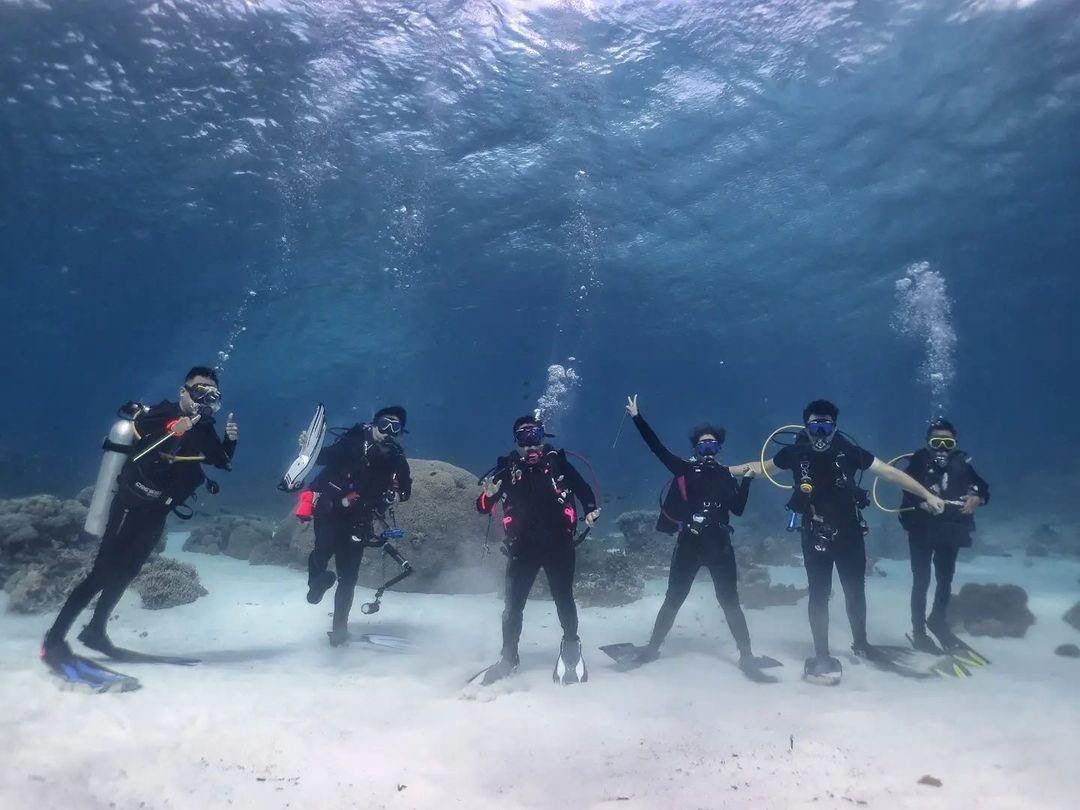 Photo: Wakatobi Drive Trip
The impact of the pandemic did not necessarily make Seto despair. He is still trying to encourage tourism in Wakatobi by adapting to health protocols and digitization. In fact, Wakatobi Dive Trip also offers a Pay Now Trip Later program.
"During this pandemic we fulfill administration such as the CHSE certificate programmed by the Ministry of Tourism. For our program, at the beginning of the pandemic we did a lot of virtual tour via Zoom with various agencies. And we also present the Pay Now Trip Later program. Tourists who are interested in Wakatobi can pay now, but the trip is free at any time (and) is valid at any time," he said.
In addition, he also continues to promote tourism, one of which is through Instagram @wakatobidivetrip and @photodiveseto. Through this effort, Seto hopes that tourists can visit again to enjoy the beauty of tourism in Wakatobi.
"Of course we are still actively promoting tourism in Wakatobi that we have such as on Instagram, Twitter, Facebook. And of course we are still enthusiastic to survive and optimistic that we can visit again and people can travel again."
Next: Tanjung Puting Tour is also taking a break
Watch Videos"Can Open Again, This is Saung Angklung Udjo's Preparation to Welcome Tourists"
[Gambas:Video 20detik]