Pangandaran
–
Madasari Beach can be an option for a tourist destination while on vacation to Pangandaran. This beautiful beach has a camping area, you know.
The Pangandaran Regency Government controls the number of tourists to Pangandaran beach, every weekend. If the number of tourists is considered full, a temporary closure or open-close system will be carried out. This policy relates to controlling tourist attractions in the midst of the COVID-19 pandemic.
This allows tourists who come when Pangandaran beach is full, so they are not allowed to enter. If this situation befalls travelers, don't worry. There are still many exotic beach attractions in Pangandaran.
One of the destinations that can be an alternative is Madasari Beach, Cimerak District, Pangandaran Regency. Madasari Beach is located about 40 kilometers from Pangandaran beach or about 10 kilometers from Batukaras beach.
View of Madasari Beach Pangandaran Photo: (Faizal Amiruddin/Bali Tourism)
Batukaras Beach has a beautiful view. One of the attractions is the presence of coral hills on the beach. The unspoiled atmosphere also makes tourists feel at home for long on this beach.
The natural beauty of Madasari Beach is often used as a photo shoot location for pre-wedding needs or model photos.
Madasari Beach is quite famous among fans of two-wheeled vehicles. Bikers from various regions often use Madasari Beach as a destination for touring or community gatherings. The existence of vacant land by the beach, suitable for gathering events.
Madasari Beach also has a camping ground location or a large camping site. Camping by the beach is no less exciting than camping in the mountains.
"Several times we have held touring events to Madasari beach. The beaches are beautiful, not too crowded like Pangandaran. So camping on the beach is comfortable," said Anthika, an old motorcycle fan from Bandung, Friday (11/6/2021).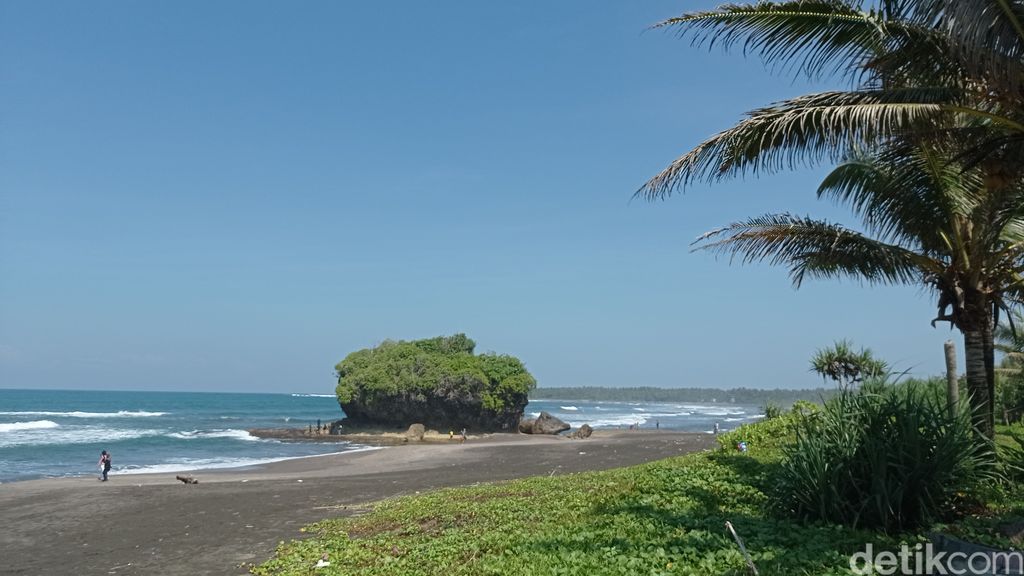 View of Madasari Beach Pangandaran Photo: (Faizal Amiruddin/Bali Tourism)
He said to set up a tent, it was enough to pay the cleaning fee to the manager. "We also have tents for rent. It's easy to grill fish. The firewood and fish are just not there," said Anthika.
Supporting facilities for tourism at Madasari beach are quite adequate. Although there are no five-star hotels, there are already many lodgings. Many restaurants are also available.
"Our hope is that the Madasari beach rail access road to Batukaras beach can be completed soon. If the road is in order, exploration of Pangandaran beach tourism will be faster," said Anthika.
The Pangandaran Regency Government itself is currently building a cross-coastal road from Pangandaran beach to Madasari beach. However, until now the road construction has not been fully connected.
If the road is completed, exploring the beaches in Pangandaran will be easier to access. From Pangandaran beach we can walk along, Karangtirta beach, Batuhiu beach, Bojongsalawe pier, Batukaras beach to Madasari beach.*
Watch Videos"Tourists Crowded Pangandaran Beach, Entrance Closed Temporarily"
[Gambas:Video 20detik]
(sym/sym)