Jakarta –
Borobodur Temple is the largest temple in the world which is recognized by UNESCO as a World Heritage Site. Located in Magelang, Central Java, Borobudur Temple is a Buddhist temple that holds a number of facts that travelers need to know.
The government also plans to make Borobudur Temple a place of worship for Buddhists around the world.
Collected Bali Tourism from various sources, here are 10 unique facts of Borobudur Temple:
1. Discovered by the Governor General of England
Photo: (Doc. Borobudurpark / Instagram)
Did you know, before being crowded with tourists like now, Borobudur Temple was actually neglected. It is mentioned in the book The History of Java written by the British Governor General in Java, namely Sir Thomas Stamford Raffles.
In the book, Raffles said that he found a large mound of rocks buried in the ground and covered with thickets in 1814. He also ordered that cleaning be carried out so that the Borobudur Temple could be studied.
2. The construction period of the temple was almost 100 years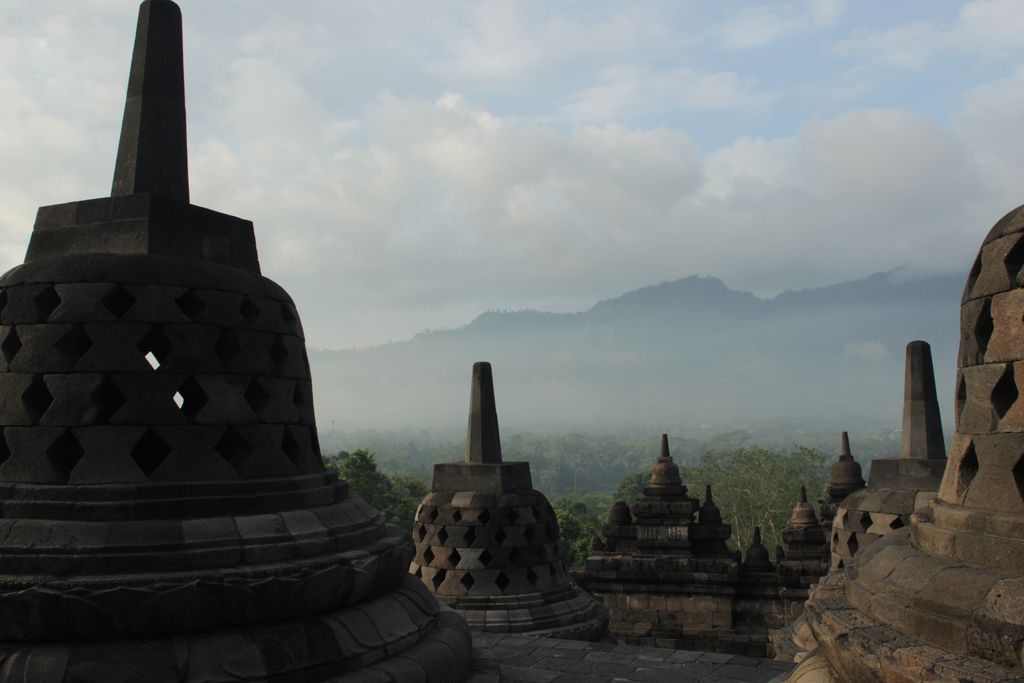 Photo: Johanes Randy
After studying, Borobudur Temple is apparently a legacy of the Ancient Mataram Kingdom which was built during the reign of King Samaratungga from the Syailendra dynasty. The construction of this temple is estimated to have been carried out between the 8th and 9th centuries AD.
According to someone named Hudaya Kandahjaya who is found on the Kayumwungan inscription, Borobudur Temple was completed on May 26, 824. The construction period was almost 100 years since the project first started.
3. The location is special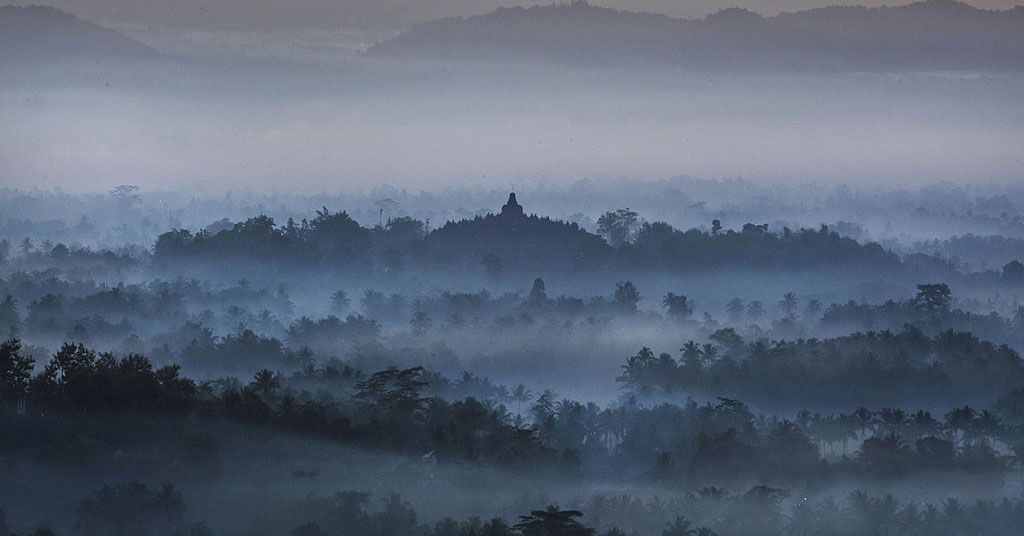 Photo: Getty Images / Ulet Ifansasti
The magnificent Borobudur temple was not built in an arbitrary location. Borobudur Temple is flanked by four mountains, namely Mount Merapi, Mount Merbabu, Mount Sindoro, and Mount Sindoro. In addition, there are two rivers that surround it, namely the Elo River and the Progo River.
In addition, the position of Borobudur Temple is apparently in a straight line with Candi Pawon and Candi Mendut. The three of them are indeed one unit and both are Mahayana Buddhist-style temples.
4. Two million stone blocks to build Borobudur
Photo: Eko Susanto
Borobudur Temple architecture was designed by someone named Gunadharma. The temple, which is in the form of a pyramid with steps, was built using andesite stones, which are estimated at 2 million pieces.
5. Thousands of life-themed reliefs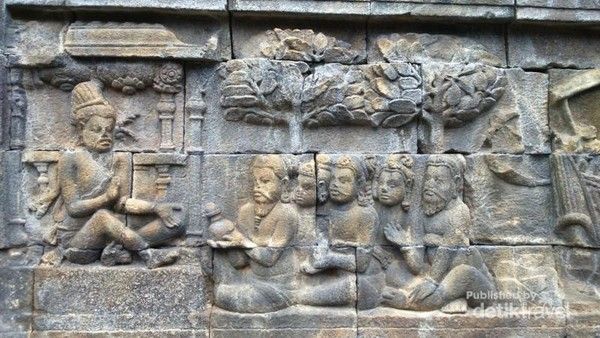 Relief of Borobudur Temple Photo: Tedi Permana / d'Traveler
Borobudur Temple, measuring 123 meters x 123 meters with an original height of 42 meters, has 2,672 relief sculptures, where 1,460 reliefs tell stories about life. The story is divided into three parts.
The feet or kamadatu have reliefs depicting lustful human life. Then go up to the next part, namely the body or rupadatu, which has reliefs of lalitavistara, jataka, and awadana which tell about the life of Sidharta Gautama, and the top or arupadatu is left open.
Next: Borobudur Temple was Built on the Ancient Lake