Bandung
–
There is a saying that Bandung was made when God was smiling. The beauty of this Flower City is second to none.
Vacation to Bandung is indeed a favorite, especially Jakarta residents. The green and cold city atmosphere makes Bandung an escape from work routines.
Collected Bali Tourism from various sources, here are the 5 newest Bandung tourist destinations that you can try while on vacation there.
1. D'Dieuland Lembang
D'Dieuland Photo: Iis Maliya Dewi / d'Traveler
D'Dieuland is a tourist spot that is suitable for parents and children. In this place, there are indoor and outdoor play areas for children. In addition, parents can relax while enjoying various dishes sold in the D'Dieuland tourist area, accompanied by a view that spoils the eyes.
Another fun activity that can be done at this tourist spot is crossing the skywalk as high as 10 meters above ground level. From there, visitors will be more free to enjoy the natural scenery.
2. Curug Malela
Here it is Niagara Falls mini from Bandung, Curug Malela. Malela Waterfall has a waterfall that originates from the upstream river in the northern part of Mount Kendeng.
A volcano located west of Ciwidey that has died. The river then flows across the Cidadap Mount Halu river.
Curug Malela Bandung or The Little Niagara has a height of about 60 meters with a width of 70 meters. Curug has 5 stunning waterfall paths.
3. Thousand Stairs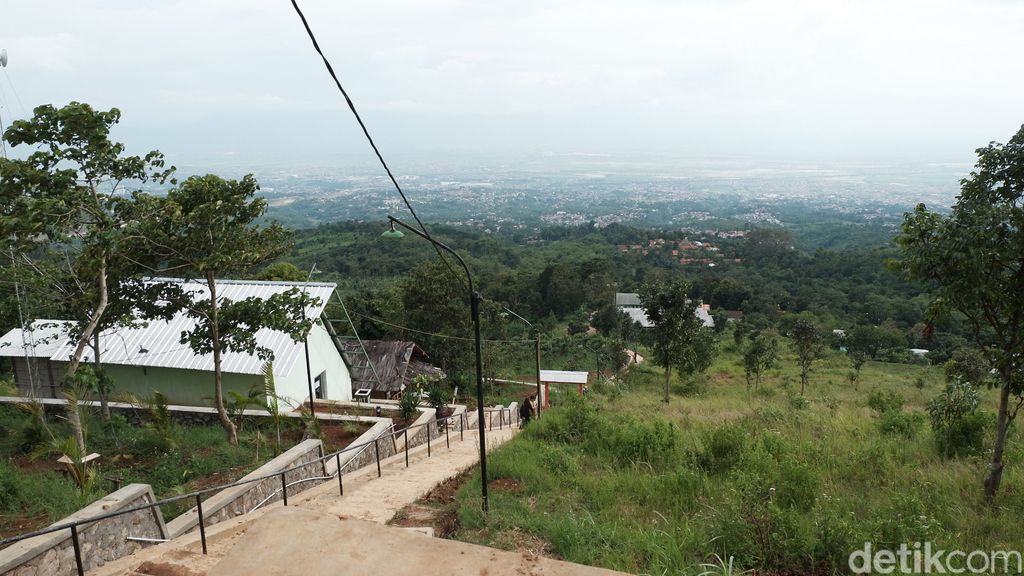 Tangga Seribu Bandung Photo: Siti Fatimah / Bali Tourism
As the name suggests, when arriving at the Thousand Stairs, tourists will meet a large number of stairs. The location is in RW 18 Cibiru Wetan Village, Bandung Regency, West Java.
Arriving at the top of the Thousand Stairs, a traveler can enjoy many rides. Call it a children's playground, a bridge of love, or small stalls accompanied by huts to rest. The towering pine and teak trees add to the cool and cool atmosphere of the Thousand Stairs.
4. The Great Asia Africa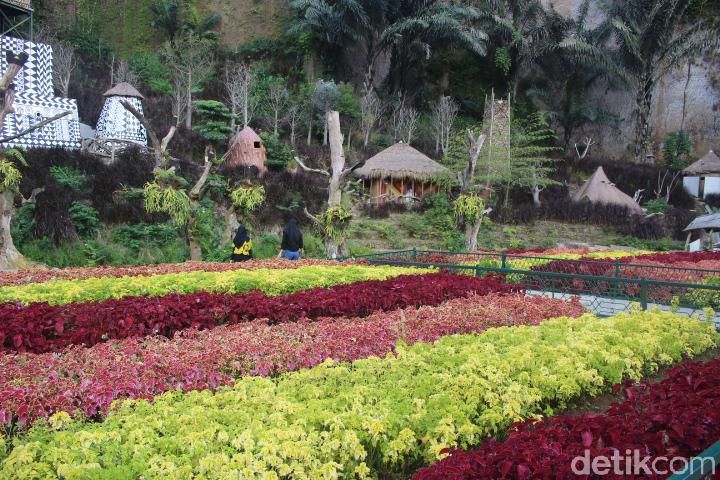 The Great Asia Africa Photo: Putu Intan / Bali Tourism
The Great Asia Afrika is a new tourist attraction in Bandung. There, a traveler can see the zoo, snacks in the area of ​​India, Japan and South Africa, as well as the Chocolate Factory. Take it easy, all the attractions have been opened with safe health protocols.
Located on Jalan Raya Lembang-Bandung number 71, Lembang, West Bandung Regency, you can come here to unwind. Ticket prices during the pandemic are IDR 50,000 per person.
Open from 09.00-18.00, The Great Asia Africa, has also opened traditional costume rentals from several countries such as South Korea, India, Japan and the Middle East.
5. Orchid Forest Cikole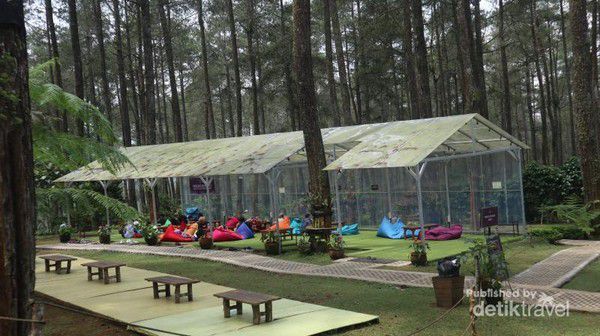 Orchid Forest Cikole Photo: (Resa Noor Fauziah / d'Traveler)
Need a cool atmosphere with a vibrant green view? Try to come to the Orchid Forest Cikole. The operating hours of Orchid Forest Cikole are from 09.00-18.00 WIB every day.
You can ride a horse while enjoying the green forest atmosphere. In addition, there is a picnic package for 4 people for IDR 180,000.
Get picnic equipment and food menu, you can picnic casually. When night falls, this place is full of colorful lights and it is so beautiful!
(bnl / fem)